Book your visit online!
We can't wait to see you!
Purchase Gift Cards Online!
Make sharing the joys of Crimson easy by buying online!
More news
15 Sep 2021
The Essentials Event starts today! 
Stop in and save 20% off all hair, skin, and body care essentials while supporting a local small business...  Stock up on Aveda classics, best sellers and of course, your favorites 🙂  It is also the perfect time to try out the ColorWow or Moroccan Oil line! Purchase $75 or more and receive a complimentary hand sanitizer, trial size hand relief, and face mask bundle! (while supplies last) Purchase $150 or more and receive a full-size Aveda Signature scent Shampure Body Lotion (while supplies last) Offer available from September 15-21.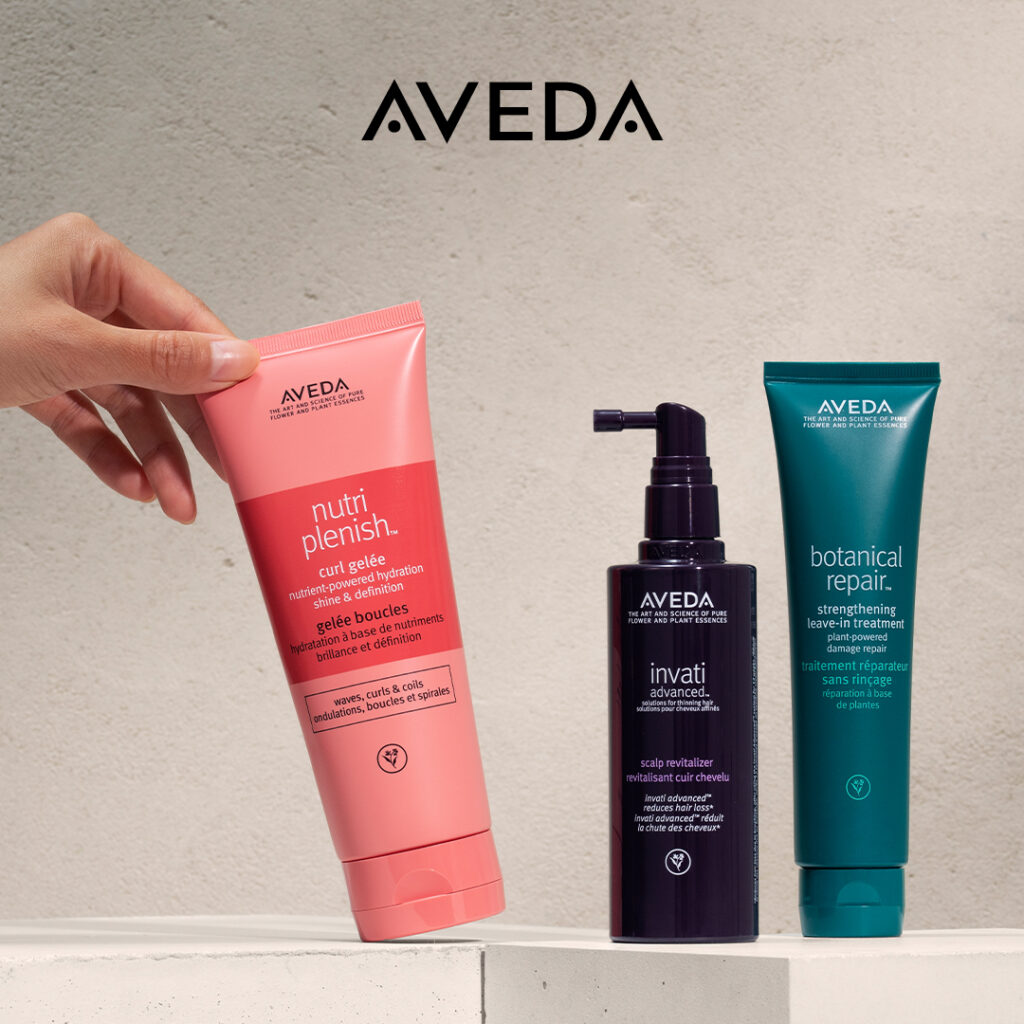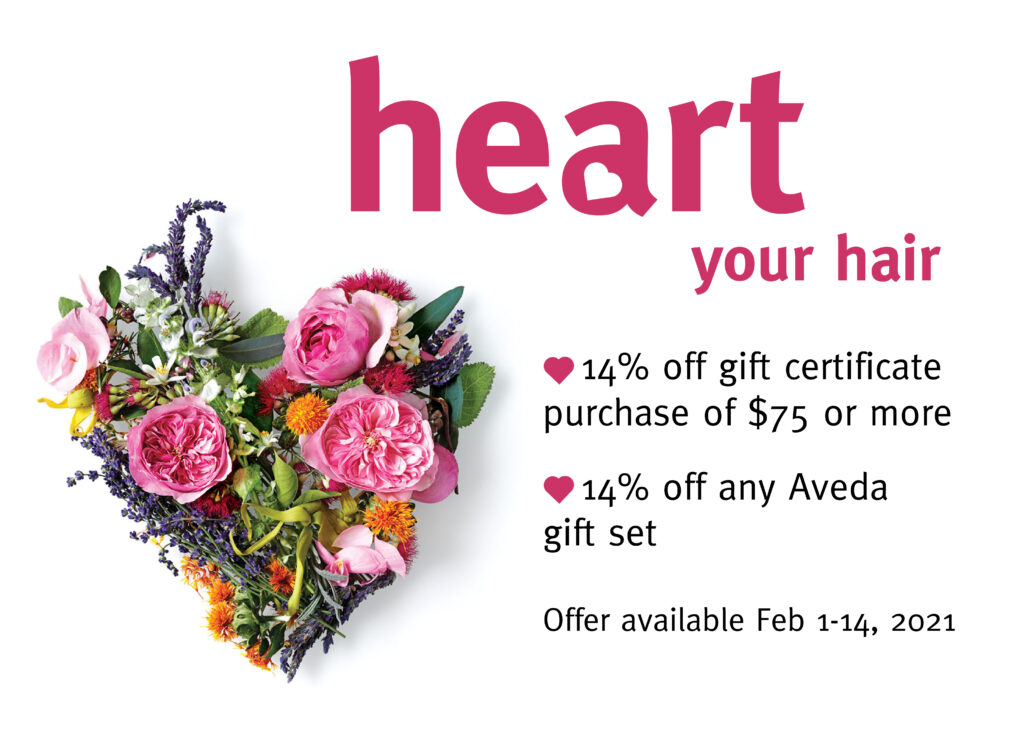 1 Feb 2021
Valentine's Day Specials!
Whether getting something special for your special someone or practicing some self-love, Crimson has you covered!  Now until Valentine's Day, receive 14% off gift certificate purchases of $75 or more AND 14% off any Aveda gift set.  This offer applies to in-store and online gift certificate purchases and in-store and curbside pick-up purchases of Aveda gift sets. For online gift certificate purchases, use Promo Code VAL21 to redeem offer. Offer available February 1-14, 2021
5 Jan 2021
Introducing New VoMor Lash Extensions!
As we age, eyelash follicles can slow or stop producing new lashes altogether. Aside from age, there are other reasons someone might not have enough lashes. These may include: scrubbing or rubbing eyelashes too hard, heredity, medical conditions, and some medications and treatments. With VoMor Lash, you are able to get the lashes you want in less than an hour. Why VoMor Lash Is Different: · Extremely lightweight and holds curl with incredible retention · Fuller, thicker, healthier-looking lashes in less than an hour · Aveda mission-aligned company values · Available in 3 looks: Natural, Soft, and Strong Services: Initial Application 150 Application includes Lash Box and takes approximately 30-60 minutes. 3 Week Fill 50 VoMor Lash recommends a…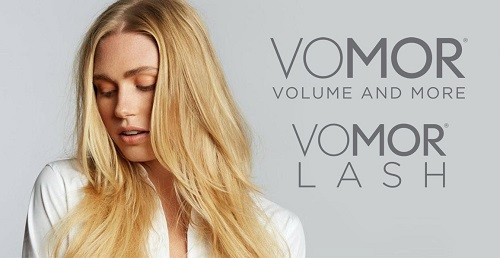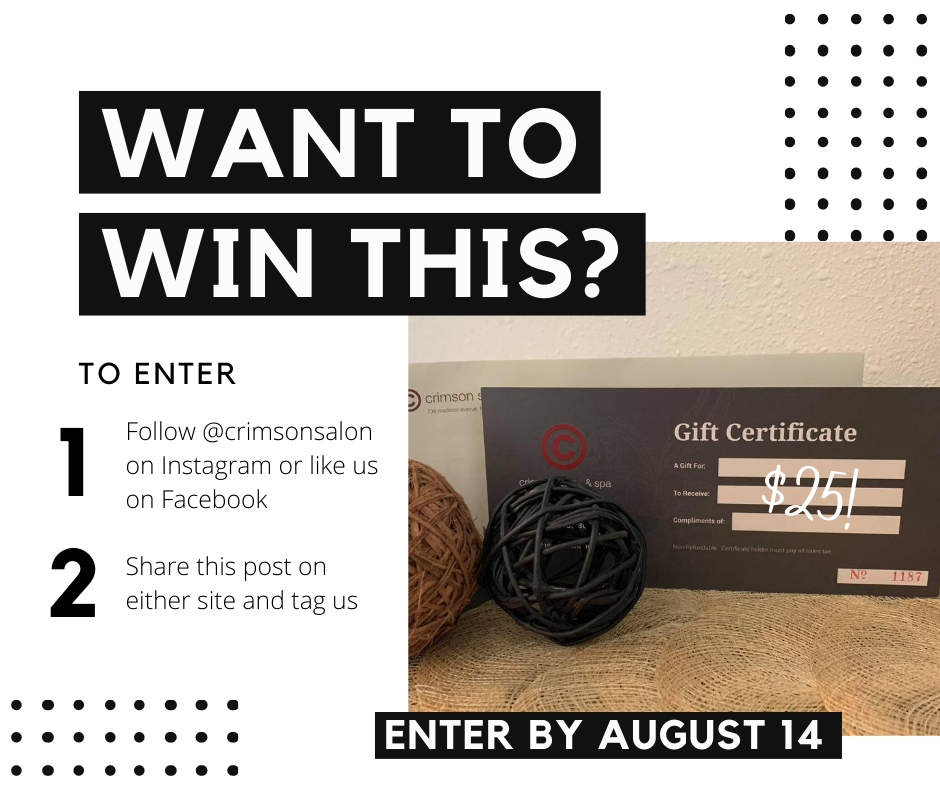 28 Jul 2020
Follow Us To Win!
Want to stay updated on all things Crimson? From special promotions to featured clients and more, our Crimson social media pages are here to bring you the content you want! Want another reason to follow us? If you follow @crimsonsalon on Instagram or like us on Facebook and share and tag us on either platform, you will be entered to win a $25 gift certificate! Enter by August 14 to be considered to win.
Mikhayla did such a great job on my color today!! I've been on a very long journey to get my hair where I love it and today she made that happen! Thank you Mikhayla! See you soon!! 🙂
In the midst of the COVID-19 pandemic, they shined even brighter. They were professional and welcoming as always, but the measures they took to ensure the safety of their staff and customers really set my mind at ease. I am very grateful for the team at Crimson who keep us looking great while limiting our risk of exposure. Here's to looking fabulous and staying healthy! Cheers!
Awesome. Knowledgeable skilled professionals. Great service, great prices. Wonderful and kind. Friendly clean and beautiful salon. Great team. So happy I went there and I will go back for sure.
Crimson was a very accommodating to my bridal party. All staff are very welcoming and work hard to make sure all of their guests are happy and comfortable. They had multiple staff that were able to serve multiple customers at wonce which helped speed up the process. All of my bridesmaids were extremely happy with their up-dos!
I am a busy mom of 4. Crimson has always been able to fit me in. Their online booking is awesome!! Everyone I have had has been so knowledgable and kind I will not go anywhere else!! Also the lemon water smells and tastes amazing!!
The team at Crimson continues to go above and beyond to make your experience at the salon the best. I've been a customer for more than a decade and won't go anywhere else. Very lucky to have big-city quality service in our small midwestern town. Thank you to the Crimson crew for always making me look and feel great.
Crimson Salon and Spa aligns themselves with Aveda's Mission - "to care for the world we live in, from the products we make to the ways in which we give back to society. At Aveda, we strive to set an example for environmental leadership and responsibility - not just in the world of beauty, but around the world."
Womens Haircut
32/37/40/42/45
Pricing by Level L1 / L2 / L3 / L4 / L5
Mens Haircut
20/24/27/30/34
Pricing by Level L1 / L2 / L3 / L4 / L5
Childrens (0-12)
18/20/22/24/26
Pricing by Level L1 / L2 / L3 / L4 / L5
Express Conditioning
10
Restores luster and radiance to the hair, leaves it looking shiny and silky.
Botanical Scalp
15
Features a deep, restorative massage with the aroma-therapeutic essential oil blend that will bring the healthiest balance to your scalp, setting the stage for beautiful hair.
Botanical Hair
15
Improves damaged hair with the power of quinoa protein and sugar beat derived amino acid leaving strands strong, supple, and healthy looking.
Detoxifying
20
This treatment removes chlorine, minerals and salts. It restores shine and manageability to your hair. Great for swimmers and guests with hard water at home.
BLONDE FINISH/PROTECTIVE TONER
20
The newest addition to Aveda color is 96% naturally derived. This upgrade is quick to apply and enhances the tone of any blonde while providing long lasting luster.
NEW Botanical Repair Treatment
Add-On 15, Color Add-On 25, Pramasana and Botanical Treatment 50
This plant-powered hair repair treatment will minimize breakage and improve color longevity on colored hair.
Take the time to renew your spirit and awaken your mind.
AVEDA AROMA MASSAGE
90 MIN // 100, 60 MIN // 75, 30 MIN // 45
Stress, muscle tension and lack of energy can all be addressed with a customized massage treatment. After a thorough consultation, your massage therapist will provide you with the best combination of products, personalized aromas and massage techniques.
Well-maintained nails are essential for a healthy appearance.
ESSENTIAL MANICURE/PEDICURE
30/45
A quick clean up of the nail and polish. This manicure/pedicure are perfect for the person on the go.
SPA MANICURE/PEDICURE
40/55 COMBINED 75
This full-service manicure/pedicure includes a stress relieving hand/arm or foot/leg massage. The pedicure includes an exfoliating salt scrub and aromatic hot towels.
MEN'S SPORTS MANICURE/PEDICURE
25/35